The fight at UFC 47 saw two young talents take to the Octagon. They were 20-year-old Nick Diaz and 22-year-old Robbie Lawler. Diaz headed into the fight with an 8-2-1 record, whilst Lawler had an 8-1 record. It featured Diaz secure a shocking KO win over Lawler and announce himself to the world.
Lawler was the older fighter but Diaz had an inch of reach advantage. This wasn't thought to make a huge difference according to the event commentators. However, Diaz used an approach that helped him maximize the reach advantage to the fullest. 
The young mixed martial artist attempted to outbox Robbie Lawler and dictate the pace of the fight. His left-handedness helped as well with Lawler's sparring southpaw being much shorter than Diaz meaning that Diaz had the advantage. 
Conor McGregor offers a huge amount to help combat COVID-19
Nick Diaz nullified Robbie Lawler's power game
Lawler who liked to press the action was kept on the back foot. His power game was nullified. Diaz even resorted to taunting Lawler. At one point he had his right arm raised over his head with the commentators perplexed over why he was doing it. They said he was playing with Lawler.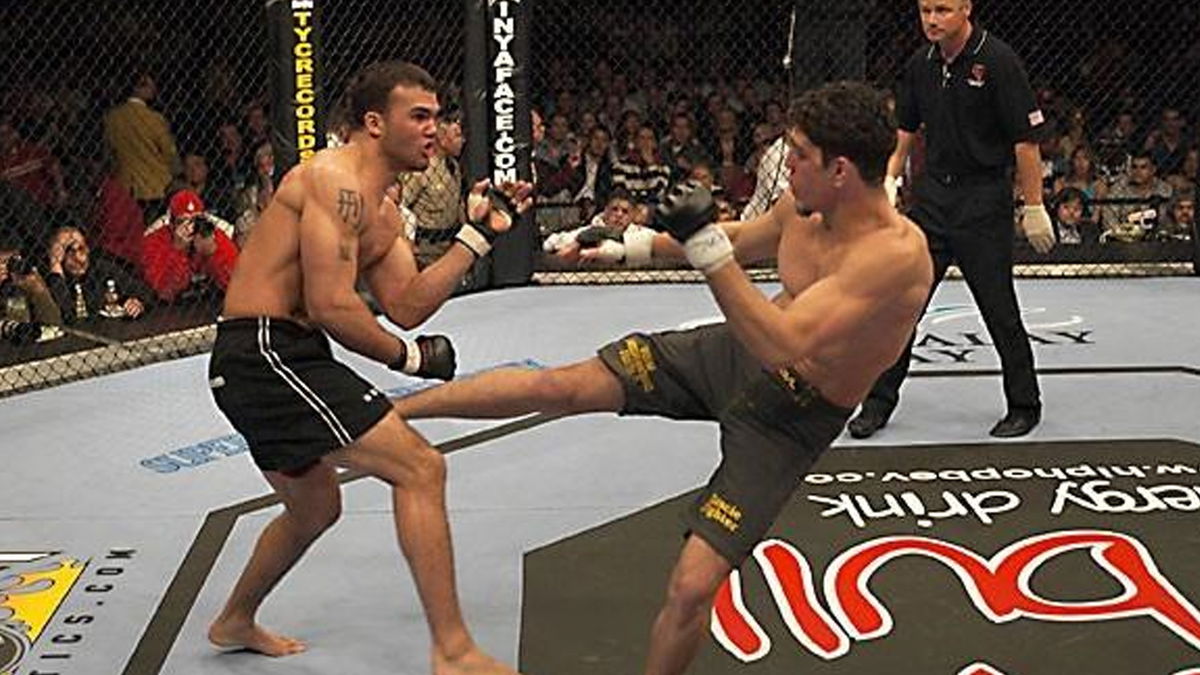 This was a clear indicator of Diaz backing his ability to go toe to toe with an aggressive fighter like Lawler. After all, Diaz did have the experience of fighting Jeremy Jackson as proof of his abilities to hold his own against tough dangerous strikers in fights.
This must have been what Diaz based his gameplan on and did not switch to another approach after being rocked by Lawler in the first minute of the first round. He kept at his game and angered his opponent who came charging in with an offensive flurry midway through the first round. Diaz even stood despite a high knee that busted him open from the nose. 
Angering Lawler worked in Diaz's favor as such an offensive flurry would no doubt leave Lawler vulnerable. It did leave him vulnerable in the second round when around the 1:26 mark a hard right from Diaz saw Lawler dazed and fall to the mat. He sprang to his feet immediately, but that was that. The referee had to intervene as the two still seemed ready to go at each other. Lawler was furious with himself. He walked around the octagon indicating that he was fine to continue with the bout. Eventually, he walked over to Diaz and congratulated him.
The two went on to make their name in the UFC and the world of MMA. We have yet to see the sequel to this match. It seems unlikely to happen considering that Nick Diaz's last fight was over 2 years ago and he has since retired. 
Continue the conversation on Telegram, join other MMA fans on MMA Fans Group